Pairing Student Search
with Forensic Lead Generation™ Tactics
Pairing Student Search
with Forensic Lead Generation™ Tactics
Have you ever wondered how your Student Search strategy could improve?
Forensic Lead Generation™️ ensures you leave no rock unturned in your lead generation strategy. It helps you uncover leads at all entry points, including transfer students, graduate students, and adult learners, who are not commonly found on purchased lists—but who could be checking out your website.
IS FORENSIC LEAD GENERATION A FIT FOR YOU?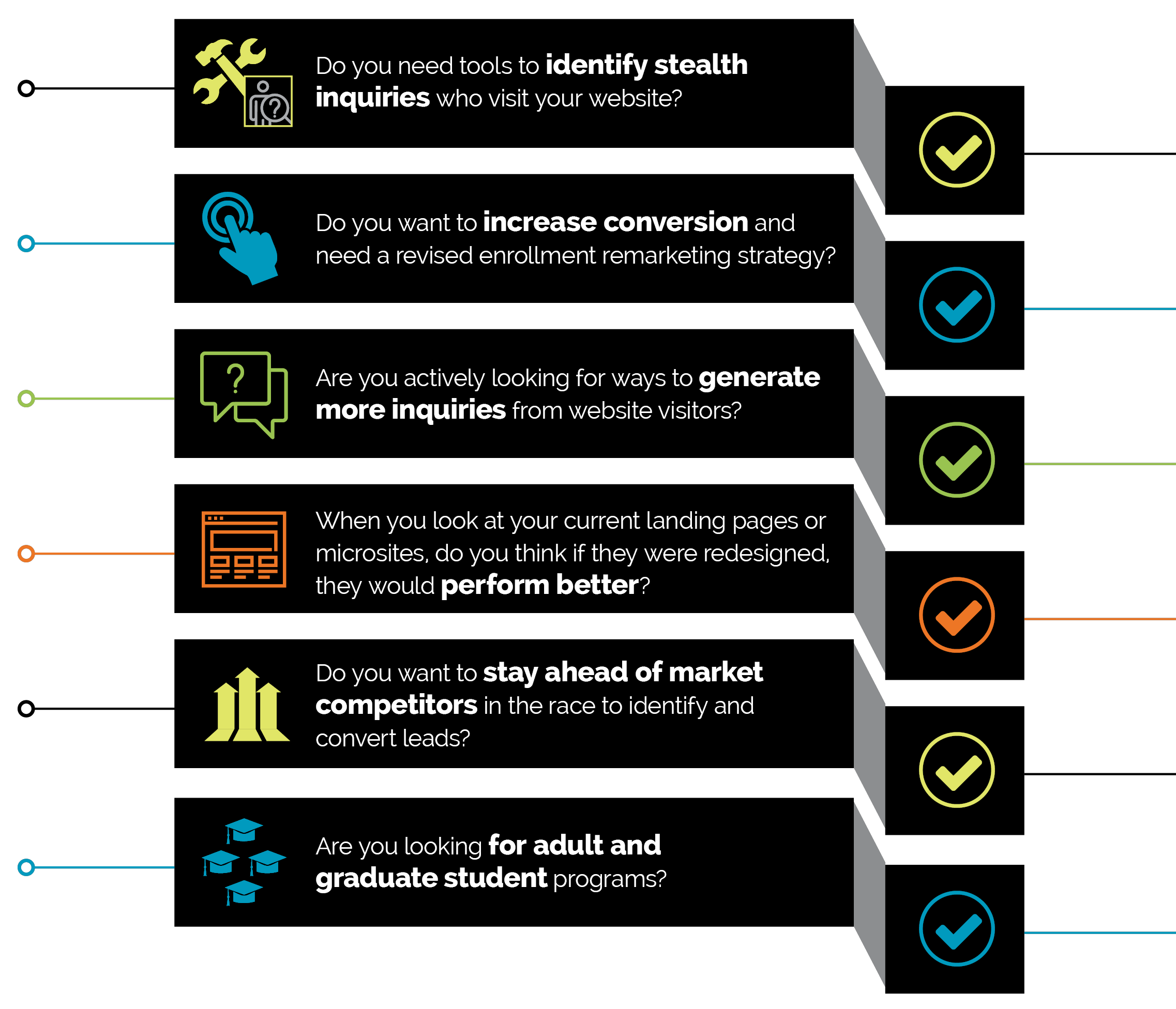 enrollmentFUEL's Forensic Lead Generation tactics provide the ability to leverage finite resources and focus efforts where they will make the most impact:
Are you ready to FUEL your recruiting goals with this powerful pair of tactics?
IDENTIFY YOUR MOST LIKELY TO ENROLL PROSPECTS!